Smart Buildings Start with Building Automation Controls
In today's climate-driven landscape, businesses are creating healthy, comfortable, safe and energy efficient smart buildings to enhance asset value while raising employee productivity.
Yorkland Controls provides business automation solutions that provide the fundamental foundation for connecting a building's HVAC equipment, lighting, energy meters, card access and smart sensors. Once connected these systems are able to communicate on a single solution to deliver the information needed for making smart decisions for the benefit of the building's occupants, operators and owners.
Yorkland's automation specialists tailor nationwide and local solutions for different vertical markets and provide one-stop services….from the most complex to light commercial single site specific and multi-site needs.
Example Building Automation Deployment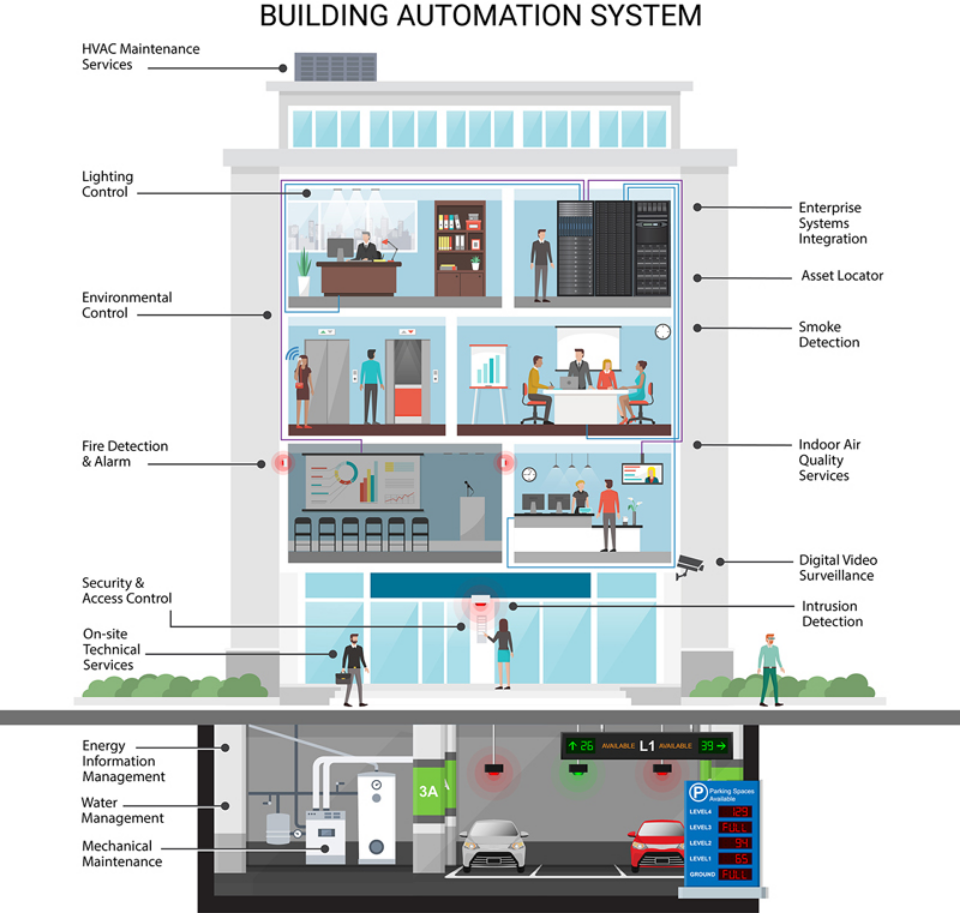 Partnering with brands that include Honeywell, Johnson Controls, J2 Innovations Schneider Electric, Verasys, 75f , KMC Controls, SkyFoundry and EasyIO, Yorkland has earned recognition along with an outstanding reputation for providing consulting service assistance and parts for building automation, building management control systems, and smart building technology solutions